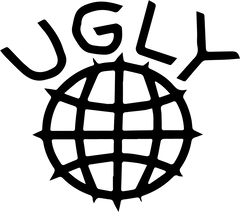 Meet the team of pioneering creatives behind ikon-1.
Nick Knight
Nick Knight is one of the world's most influential and visionary fashion image-makers, consistently experimenting with cutting-edge technologies including 3D scanning, printing, and artificial intelligence. Knight launched his award-winning fashion website SHOWstudio in 2000 as a pioneering platform for fashion film and live broadcasting.

Fêted for his groundbreaking creative collaborations with leading designers and creatives including Yohji Yamamoto, John Galliano, Alexander McQueen, Kanye West and Lady Gaga, Knight has been at the vanguard of progressive image-making for the past three decades, also conceiving campaigns for renowned brands including Christian Dior, Givenchy, Tom Ford and Yves Saint Laurent.
Jazzelle
Jazzelle is a sought-after model and artist based in New York. They were discovered via their Instagram, @uglyworldwide, by Nick Knight and have since worked on several projects. Celebrated for their unique self-fashioned appearance, which seeks to defy gender stereotypes, they have appeared in publications including Another, i-D, Vogue Italia and PAPER, and worked with brands such as Maison Margiela, Gareth Pugh and Nike.
Tom Wandrag
Tom Wandrag is a highly acclaimed London-based digital artist, whose work spans fashion, gaming, art, music and advertising. He began his career in creative post-production as processes shifted from analogue to digital, undertaking high-end fashion and beauty work for photographers such as Nick Knight. His on-going collaborations with Knight have included creating Burberry's first fully CGI campaign featuring Kendall Jenner's avatar. In 2013, he co-founded Werkflow, a digital arts studio dedicated to exploring how video games and other emerging technologies can be used to create unique and exciting digital imagery.
SHOWstudio
SHOWstudio is an award-winning fashion website, founded and directed by Nick Knight, which has transformed the means of communicating fashion online by engaging with moving image in the digital age. Since its inception in November 2000, SHOWstudio's ground-breaking projects have included some of the earliest experiments with innovative technologies including 3D imaging, avatar creation, artificial intelligence and interactives. The first to live stream a fashion show with Alexander McQueen's Plato's Atlantis in 2001, SHOWstudio have also been live broadcasting since the technology was in its infancy, redefining the manner in which fashion is presented via the Internet.
A New Plane
A New Plane is a one-of-a-kind creative agency working within fashion and culture, created by fashion maverick Nick Knight and long-term collaborator, digital artist Tom Wandrag, focused solely on web.3 and Metaverse projects. Writing the rules as it goes, the agency will research, define and refine this next step in human connection. Pushing the boundaries of beauty and the creative industry is paramount, and the wide range of projects the company takes on will be focused on expansive experiences which bring a human touch to our digital future.
MANIFOLD
MANIFOLD are pioneering web.3 creative studio, providing smart contracts that allow digital artists to mint NFTs.